Discover how Business Plans Plus Smart-StartTM Business Planning System can help you develop an effective and presentable business plan based on real information rather than on untested and risky assumptions. Our M.B.A-developed business research tools and financial projection services will help you answer critical business questions about your industry- efficiently and affordably.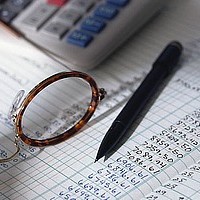 Why are Business Plans Effective?
Time after time, statistics indicate that for numerous reasons, businesses that fail to plan have substantially higher failure rates than those that build a solid foundation of research and analysis before launching.
Some of the reasons for heightened success include:
1. A business plan provides substantive evidence that a business idea is viable. Poor or unduly risky business ideas are effectively screened out by the process.
2. The act of business planning is a form of self-selection. Someone who has the commitment and perseverance to complete this involved task is likely to exhibit the same fortitude in their business.
3. A business plan is a means of determining the most effective and efficient method of running your business, rather than relying simply on trial and error. The net result is a substantially lower risk of wasted resources with accelerated sustainability.
Start completing your own business research using our low-cost and time-saving "Smart-StartTM" Industry Market and Competitive Research Primers and over 300 Industry Specific Start-up Financial Projections (in easy-to-use Excel format).
For our Retail Specific Financial Samples visit our retail business plan site at www.businessplansplusretail.com.
To learn more about our BPP business plan research primers go to Business Research and start becoming an expert in your own business today!
Copyright © MBA Corporate Services Inc.1998-2015. All Rights Reserved.